Orange County Brain Injury Attorney
Are you struggling with a debilitating brain injury after a recent accident in Orange County, California? The award-winning legal team at Bridgford, Gleason & Artinian can help you get the compensation you deserve. You may be entitled to compensation for your medical treatment, loss of income, and emotional distress. Our experienced Orange County brain injury lawyers are ready to help you maximize your recovery.
Since our founding in 1990, we've been top advocates for brain injury victims and families across Orange County. Our award-winning California litigators stand up to powerful hospitals, insurance companies, and corporations every day, demanding top results for clients like you. We've recovered over $1 billion in private settlements and litigated jury awards, as a result.
Show the insurance company that you're serious about getting the maximum compensation you deserve for your traumatic brain injury. Contact our Orange County law office in Newport Beach, CA, and put our top-rated litigators on your case. We offer free initial consultations, so contact us today to get started.
What Causes Most Traumatic Brain Injuries?
Brain injuries can occur any time a person sustains a bump, blow, or jolt to the head. The force of impact can cause the brain to bruise, bleed, tear, or twist in the skull, which can affect cognitive function.
According to the Centers for Disease Control (CDC), the leading causes of traumatic brain injuries (TBI) include motor vehicle accidents, falls, and assaults.
At Bridgford, Gleason & Artinian, our Orange County personal injury lawyers fight for clients who have suffered brain injuries as a result of:
Bicycle accidents
Pedestrian accidents
Boating accidents
Construction accidents
Slip and fall accidents
Dog bites
Defective products
Medical negligence
Nursing home abuse
If you've sustained a brain injury because of another person's negligent or intentionally harmful actions, reach out to our legal team right away. We can review your story, explain your rights, and help you work toward a meaningful financial recovery.
How Can an Orange County Brain Injury Lawyer Help?
Financial compensation cannot undo an injury or erase pain and suffering, but it can open the door to the best possible medical care and help provide financial relief during recovery or while families adjust to a new normal after a brain injury. Your brain injury attorney in Orange County will do the following:
Investigate all aspects of the injury to determine the party at fault for your injury

Gather evidence to prove liability

Examine your medical records and consult with medical experts to determine the impact of the injury on your life as well as the eventual prognosis

Gather proof of the way the injury affects your daily routine, ability to earn a living, and emotional well-being

Send an evidence-backed demand package to the insurance company of the liable party, whether it's an auto insurance policy, premises liability insurance, manufacturer's liability insurance, or medical malpractice insurance depending on how the injury occurred

Negotiate with the insurance adjuster to secure an ample settlement for your damages

Proceed to a lawsuit within the 2-year statute of limitations if the insurance company denies the claim or fails to offer an acceptable settlement.
Only an experienced brain injury attorney in Orange County can navigate this special area of medical and legal knowledge to maximize the compensation for brain-injured clients.
Liability in Brain Injury Cases in Orange County California
Proving liability in brain injury cases is required in Orange County brain injury claims. It's the injury victim's (plaintiff's) responsibility to prove the at-fault party (defendant) liable for damages by demonstrating that the following is true in the case:
The at-fault party owed a duty of reasonable care (or for medical providers, a special duty of care) to prevent injuries

The at-fault party breached this duty of care through an act of negligence, recklessness, or wrongdoing

The breach of duty directly caused an injury

The injury victim suffered significant economic and non-economic damages due to the injury.
Economic damages include tangible damages based on medical bills and lost wages, while non-economic damages are intangible, such as pain and suffering and emotional harm. A skilled brain injury attorney can carefully calculate all damages associated with a brain injury in order to ensure you receive the maximum possible compensation.
What You and Your Family Members Can Do After a Brain Injury
If a victim suffers a serious brain injury, they may be able to do little other than wait in place for help to arrive. However, head injury victims and their loved ones can help protect their physical and financial future by taking specific steps after an injury. A cell phone becomes an important tool after this type of injury when used by the injury victim, a friend, a loved one, or an uninjured bystander. Use a cell phone to do the following:
First, call 911 to report the accident/injury and request emergency services and police if the injury resulted from a car accident or act of violence

Take photos of the scene of the injury, including anything relevant, such as damaged vehicles in a car accident, or a broken walkway in a slip-and-fall case

Take photos of visible injuries

Ask for an accident report or incident report

Add the contact information of anyone involved, such as other drivers or a business owner

Add the contact information of eyewitnesses
Once at the hospital, be sure to ask for a thorough medical examination and tell the doctor about every symptom, even if it seems minor. Brain injuries may take hours or even days to worsen into more dramatic symptoms. Ask the medical providers for a detailed report with MRI imaging, treatment recommendations, and the prognosis. 
Once you have an idea of the scope of your injury and related damages, it's important to contact a skilled brain injury attorney in Orange County who knows how to navigate this area of California injury law. Be sure to save all medical bills and track related expenses while your case is in progress.
Symptoms of a Traumatic Brain Injury
Brain injuries are always serious; even a relatively minor concussion can have lasting repercussions. More severe brain injuries can cause long-term impairment. Recognizing the signs of a brain injury can help to minimize the long-term damage through prompt medical treatment.
Symptoms of Mild Traumatic Brain Injuries:
Loss of consciousness for a few moments to several minutes

Disorientation or confusion

Dizziness or loss of balance

Headache

Nausea/vomiting

Unusual fatigue

Ringing in the ears

Blurred vision

Speech problems

Sensitivity to light and sounds
Symptoms of Moderate to Severe Brain Injuries:
Loss of consciousness

Persistent or worsening headache

Persistent nausea/vomiting

Seizures

Uneven pupil dilation

Persistent confusion or disorientation

Clear drainage from the nose or ears

Weakness or numbness in the limbs or digits

Agitation or combative behavior

Inability to awaken from sleep
If you or an injured loved one exhibits any of the above symptoms of mild to severe brain injury, it's critical to seek medical attention immediately.
What's My Orange County Brain Injury Case Worth?
Research suggests that the average cost of a TBI can range between $85,000 and $3 million, depending on severity.
So, it makes sense that there's no standard settlement or value of brain injury claims.
In California, traumatic brain injury victims are generally entitled to receive compensation for things like:
Medical bills
Lost wages
Disability
Pain and suffering
Emotional distress
Rehabilitation
Reduced quality of life
Loss of consortium
How much these – and other – damages are worth will ultimately come down to the specific circumstances of each individual case.
Important considerations include:
The type and location of the TBI
Permanent disability or impairment
Age of the victim at the time the brain injury was sustained
Changes in the victim's earning capacity
Shared fault and liability for the causal event
Our brain injury attorneys in Orange County will aggressively pursue the maximum value of your injury claim.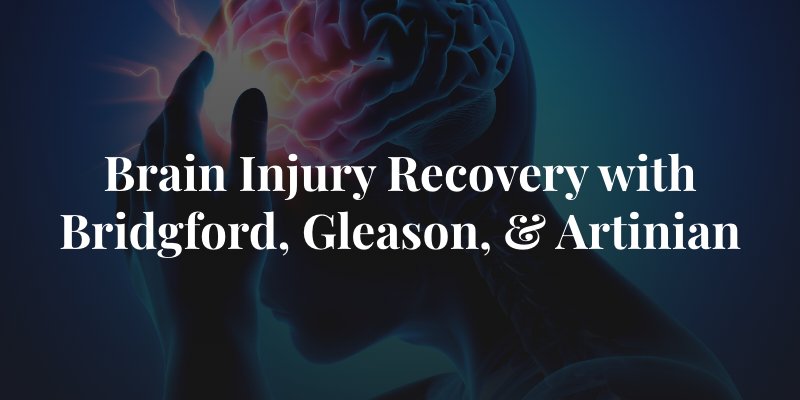 Long-Term Impacts of Brain Injuries
Brain injuries are serious and frightening when they occur, requiring immediate medical attention. However, the long-term impacts of serious traumatic brain injuries can be even more alarming. Depending on the area of the brain injured, a brain injury victim may experience ongoing effects that detract from their quality of life. These impacts could be any of the following:
Partial or total paralysis

Speech problems

Muscle weakness or stiffness

Lack of coordination

Uncontrolled muscle movements

Impairment of fine motor skills that impact the ability to hold a pen or effectively manage daily dressing and personal hygiene

Blinking problems resulting in chronic dry-eye

Difficulty swallowing

Impaired cognition

Behavioral changes

Difficulty remembering or concentrating

Difficulty reasoning or planning

Sensory impairment such as blindness, deafness, or loss of taste and smell
Any of the above effects of a brain injury can negatively impact life quality and make it difficult to earn a living at the victim's previous capacity. An Orange County brain injury claim can help resolve financial problems so those suffering from brain injuries can focus on maximizing their physical and cognitive recovery.
You Have a Limited Time to File a California Brain Injury Lawsuit
The statute of limitations for brain injury lawsuits in California is just two years. So, it's important to get a jumpstart on litigation and reach out to an experienced Orange County brain injury lawyer near you as soon as you can.
When you choose Bridgford, Gleason & Artinian, you'll benefit from a team of trustworthy, passionate, and respected litigators with 75+ years of courtroom and litigation experience.
We've won millions for our previous brain injury victims, and we're ready to fight to get you the money you deserve, too.
Call our law office in Orange County, CA to set up a free case assessment today.