BGA have represented (and are still representing) over 6,500 wildfire victims as clients throughout Southern and Northern California who sustained losses from wildfires caused by PG&E and SCE. Richard Bridgford, a 1985 Stanford Law graduate and U.S. News Best Attorney, and BGA were instrumental in obtaining the $13.5 billion settlement against PG&E in the North Bay and Paradise Fires. Similarly, BGA has received hundreds of millions in recovery for wildfire victims from SCE in the Southern California fires.
Bridgford, Gleason & Artinian has successfully handled numerous trials, arbitrations, mediations, appeals, and pre-litigation disputes.
These matters include disputes in the following areas as both plaintiff and defense counsel: breach of contracts, business/commercial fraud, construction defect, construction delay, real estate contracts, real estate fraud, broker/finder, estates (beneficiary/trustee disputes), insurance bad faith and coverage, interference with contract and business relations, unfair competition, trade secrets/intellectual property, wrongful termination, personal injury, auto accidents, trust and probate litigation and general business. Liability exposure on these cases has ranged from under $1 million to over $50 million dollars.
BGA employees only seasoned trial attorneys. Collectively, the partners possess approximately 75 years of courtroom and litigation experience. Our experience allows us to maximize our client's results in the most efficient and cost effective manner for the client.
Finally, although litigation is our firm's specialty, we take great pride in the results achieved in advising clients prior to the instigation of litigation and in the early stages of litigation to obtain advantageous settlements at minimal cost to the client. Our firm has also testified as an expert witness regarding the standard of care in complex litigation.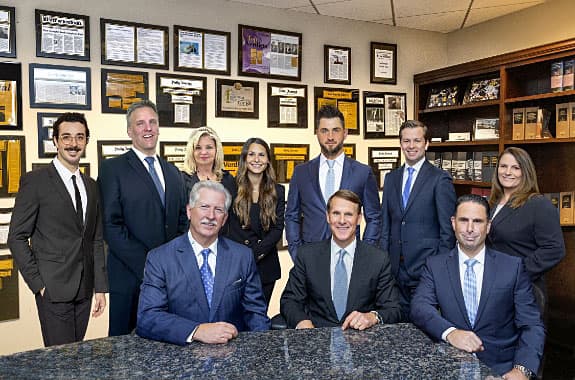 We only employ experienced, well-trained personnel who are dedicated to providing quality services in a cost efficient manner.