Pinhole Leak Case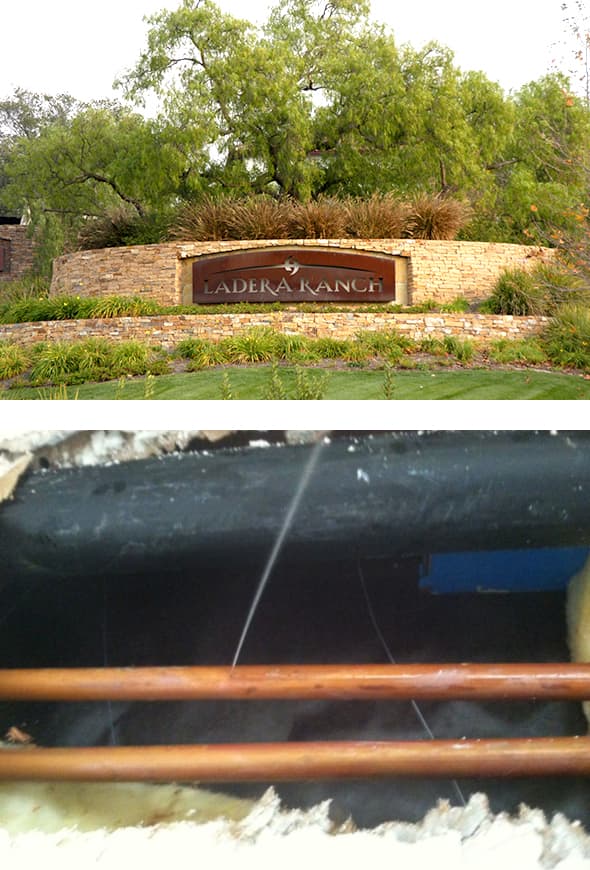 Del Rivero v. Centex Homes of California, LLC, et al.
Orange County Superior Court, Case No.: 30-2013-00649338-CU-CD-CXC
Dear Fellow Ladera Ranch Homeowner:
We are the attorneys who represent a class of homeowners seeking to recover the cost to replace copper pipes we contend are prone to pinhole leaks in homes like yours in Ladera Ranch.
We believe that you may be a potential class member. But to continue, we need your response to a simple question to help us confirm class membership in the case:
• HAS YOUR HOME BEEN REPIPED OR EPOXY-COATED?
Both homeowners who have not repiped their homes and homeowners who have already paid to repipe or epoxy their home's pipes may recover the cost to do so as class members if we prevail in this lawsuit.
Please help us identify whether you are a class member by completing the attached declaration.
Once completed, either:
Mail back the attached declaration in the prepaid return envelope;


OR

Scan and email the declaration back to my associate Brian Sutter at Brian.Sutter@BridgfordLaw.com.
Alternatively, you may visit our DocuSign Form to complete the declaration digitally.
And should you have any questions, please feel free to contact me directly.
Sincerely,
Michael H. Artinian, Esq.
BRIDGFORD GLEASON & ARTINIAN
Phone: (949) 831-6611