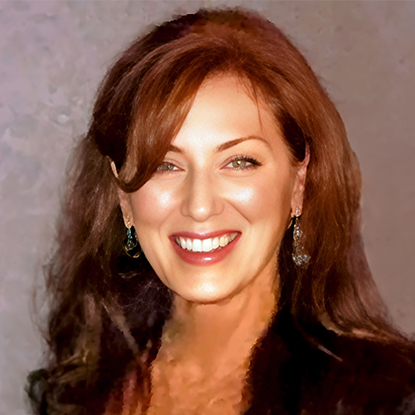 Rebecca Lauricella
Fire Consultant
Ms. Lauricella has been a resident of Lahaina Maui for over 15 years, she is a highly credentialed individual with over 37 years in the fire prevention industry. She is a knowledgeable resource for promoting fire and life safety and maintains exemplary skills. She received her bachelor's degree in emergency management and has obtained a substantial number of industry certifications, including California State fire marshal, plans examiner, fire protection specialist, fire prevention officer, and many more. Rebecca's work ethic and drive have proven her a valuable team member and have accelerated her on a path to achieve major milestones.  She has held the positions of Fire Marshal, Deputy Fire Marshal, Fire Investigator, Maui County Emergency Management Officer, Plans and Operations Officer and Police/Fire Communications Specialist. She is a Capt./Pilot with the USAF Aux Oahu/Maui and a member of the USCG Aux – Maui Flotilla 3-26.
SENIOR FIRE INSPECTOR
West Coast Code Consultants, Inc. / 2016 – 2023 – Present
Responsible for inspection of buildings to locate hazardous conditions, fire code violations, and unsafe conditions. Identifies corrective actions necessary to bring properties into compliance with applicable fire codes laws regulations and standards.  Enforcing fire ordinances and regulations, assisting with fire-related investigations, and educating the public on fire safety practices.
FIRE CODE CONSULTANT
4 LEAF Inc. & CSG-Consultants / 2017 – 2022
Preparation of fire risk assessments in accordance with legislative requirements. Give sound fire safety advice and prepare fire strategy reports for clients. Preparation of compliance gap analysis reports and development of fire safety management systems.
EMERGENCY MANAGEMENT OFFICER / PLANS & OPERATIONS OFFICER
County of Maui Civil Defense Agency (MEMA) / 2010 – 2011
Responsible for the management and administration of the civil defense program for the County of Maui under the direction of the mayor, including the development and maintenance of plans for the operation of government and related agencies in times of natural or man-made emergencies. Execution of the Emergency Ops and COOP plans, directing the EOC with Fire, Police and others Federal, State and local agencies.
DEPUTY FIRE MARSHAL / FIRE PREVENTION OFFICER & INVESTIGATOR
Redwood City Fire Department / 2002 – 2010
Act as a Deputy to the Fire Chief in administering the enforcement of Federal, State, and Municipal Codes as they pertain to fire & life safety through plan review, construction inspections, and maintenance inspections.
FIRE MARSHAL / FIRE INVESTIGATOR
Town of Hillsborough Fire Department / 1999 – 2003
Responsible for developing and implementing all Fire Prevention and Code Enforcement programs within Fire Prevention Bureau. Worked effectively with the command staff, city attorney, building, planning, public works, finance, and police departments along with others on related issues. Operations of the Town's Emergency Operation Center.
POLICE / FIRE COMMUNICATIONS SPECIALIST
NAPA County Sherriff's Department / 1989 – 1991
Communication with related departments, dispatch, OES, fire, city hall, the courts, and all community service organizations. Interpretation of state, municipal, vehicle, civil/county
San Mateo County Fire Prevention Officers and Fire Investigators Executive President
Executive Vice President-Treasurer
Executive Secretary
NO RCAL Fire Prevention Officers' Association Member
CA Conference of Arson Investigators Member
CA State Firefighters' Association Member
Lahaina Restoration Foundation Member
Diamond Aviation Member
FAA Private Pilot License Volunteer Work
9 Other Organizations